Flow lamp in the snow!
I took my lamp for a walk in the woods while stuck at home on a snow day since it was so beautiful and I thought it would look quite at home amongst it's inspiration.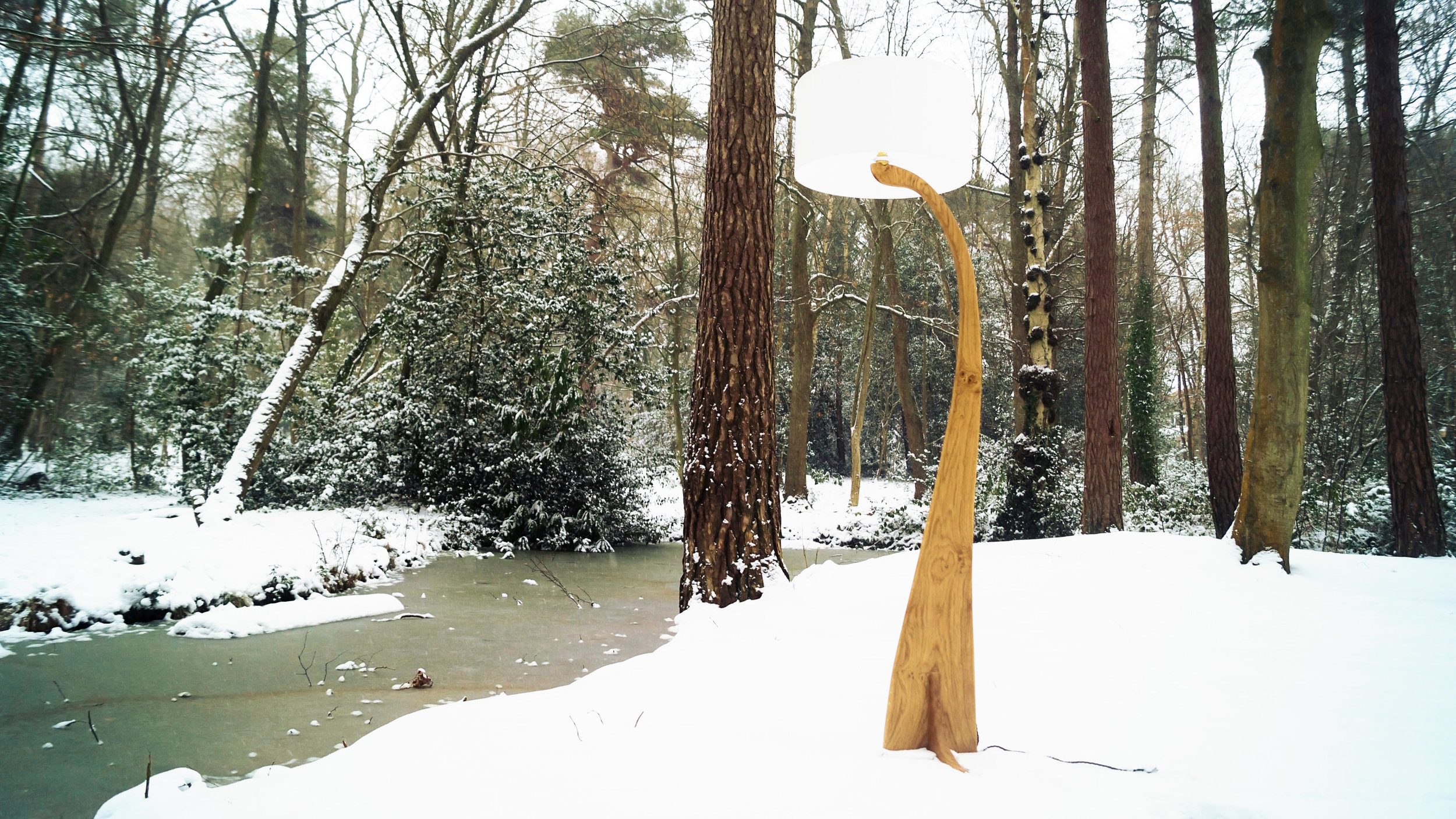 Tags Handmade solid oak floor lamp unique lighting hand made furniture contemporary modern wood interior luxury decor
Liv Cornall Design creates handmade contemporary wood furniture and accessories inspired by nature, inviting the essence of the natural world into your home. Liv makes her designs to order in her workshop in the beautiful Hampshire countryside.